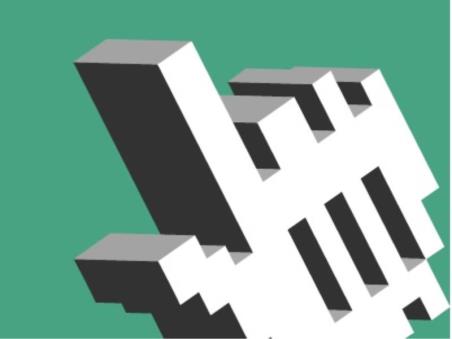 10 Jul 2017 11 Jul 2017
Internet of Things, energy awareness and sustainability
International Workshop on "Internet of Things: sustainability and energy awareness", Free University of Bozen-Bolzano.
Date 10 Jul 2017 - 09:30 11 Jul 2017 - 18:00
Location
Room BZ D1.01, Universitätsplatz 1 - Piazza Università, 1, 39100 Bozen-Bolzano
Description
The visionary "Internet of Things" (IoT) is already on the way to become reality. It refers to a novel approach of building networks in which persons, sensors, actuators and physical objects are connected to each other. As a general enabling technology, it provides hitherto unknown possibilities of integrating, facilitating and optimizing all kinds of human activities. It may revolutionize productive and consumptive functions, logistics and mobility, housing and living, industry and agriculture.
Due to its vast spectrum of applications and its potential to change our society entirely, this subject has been attracting a tremendous professional and public attention not only in science and economics but also in politics and media. Analysts forecasted a potential disruptive economic impact of IoT, quantifiable in 3 to 6 billion USD by the year 2025, with a total of more than 40 billion of connected devices.
Apart from obvious privacy and security problems, the IoT poses serious environmental questions. The mass production and eventual disposal of billions of independent sensor nodes and electronic gadgets is a critical aspect that requires further investigation.
However, the IoT offers as well capacities that may contribute essentially to a sustainable development of our societies. Optimizing the use of energetic and material resources along all steps of value-creation and product life-cycles, with fine-tuned processes of production, distribution and consumption of goods and services is one core element of this promising perspective. Simultaneously enhancing our productivity and our abilities to cooperate while sharing all kind of resources and achievements with help of sophisticated systems of autonomous transport and mobility on a basis of renewable and decentral energy supplies is the other one.
Our conference will promote, through the contribution of international experts, an open discussion of many aspects of the IoT. It will cover its technological dimension as well as the societal impacts in connection to sustainable development. Talks on the realization of sensors, networks and complex interacting systems and of their energy supply will be accompanied by an overview about possible developments and social implications.
In order to unveil the potential of this new technological framework and of its societal impact, the workshop will concentrate on several distinct but intertwined themes. Focal topics will be: smart cities, the future of agriculture, industry 4.0 and sustainable development.

Chairpersons: Paolo Lugli, Andreas Metzner-Szigeth, Wolfgang Porod
Accommodation: rooms are available in the following hotels (see below). In order to access the discount rate, please quote "IoT 2017" when booking your room as a Speaker.
Registration & Fee:
Registration fee is 100 € for one day and 150 € for both days. Participation for invited Speakers and UNIBZ staff is free of Charge. All participants must Register (also Speakers and UNIBZ staff).
We  gratefully  acknowledge  the  financial support of the Stiftung Südtiroler Sparkasse - Fondazione  Cassa  di  Risparmio  di  Bolzano and of the Fondazione Bruno Kessler