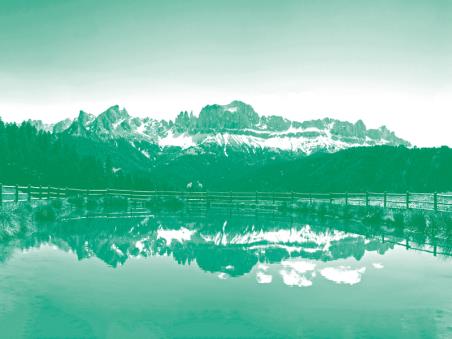 12 Dec 2017 09:00–18:00
Euregio Conference: Water as Natural Resource in a Changing Environment
Quality, Threats and Sustainable Use
Date 12 Dec 2017 09:00 - 18:00
Location
Room BZ D1.02, Universitätsplatz 1 - Piazza Università, 1, 39100 Bozen-Bolzano
Description
Climate change, over-utilization, eutrophication, and contamina- tion are major threats for the natural resource water worldwide. With this conference, we address current problems and options of the sustainable use of water, with particular regard to the environment and society in the Eure- gio region. This comprises, e.g. pharmaceutical residuals in wastewater and its purification, phytoremediation, biodegradation, diseases related to water contamination, and wastewater treatment in urban environments.
The speakers come from the regional, national, and international level and represent various disciplines, such as, e.g. microbiology, medicine, landscape ecology, humanities, and economics. Our aim is to catalyze an interdiscipli- nary interaction among scientists and stakeholders in order to solve prob- lems around the resource water. Several institutions in South Tyrol, Trentino, Tyrol, and Grisons perform projects on the conference issue.
The conference will enhance the national and international visibility of the territory on its way towards excellence in environment and health research and its applications.
Registration is requested. Please follow this
link
.