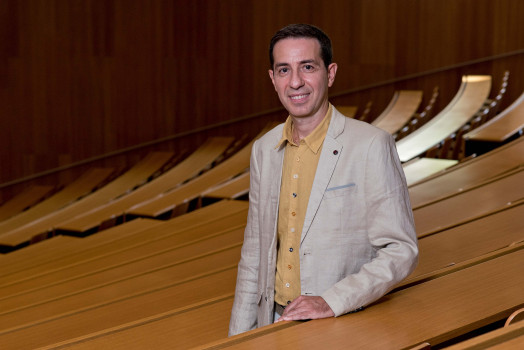 The Internet of Things: what it's made of and what we can do
Studium Generale: Inside the course of Prof. Bruno Carpentieri "Nine equations that changed the world", Prof. Liotta talks on Wednesday, 18th May about the Internet of Things. Open to all interested people.
The Internet has ignited the radical transformations that we all know very well. What else will it make possible?
"In this lecture we´ll see how the Internet of Things works - interconnecting common objects, sensors, machines and robots. We´ll find out how we can connect so many things to the Internet, to enable a multitude of new applications – from domotics to smart cities, from industry automation to smart agri-food",
explains Prof. Liotta.
"We´ll see how artificial intelligence can transform the big-data generated from this phenomenal iperconnectivity of digital objects, to deal with the grand challenges of this century, such as energy efficiency, but also to improve the sustainability of our planet."
The evening with Prof. Antonio Liotta from the Faculty of Computer Science ends the cycle of lectures organized by Prof. Bruno Carpentieri . The meeting takes place on Wednesday, 18th May from 6-8 pm as an online event. Please use the following link.
(vic)