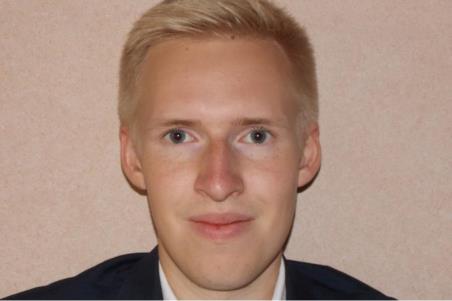 UniNews
GARP-Stipendium für Masterarbeit an unibz
Marek Arndt, Student des Masterstudiengangs für Accounting und Finanzwirtschaft, erhält eines von sechs weltweit vergebenen Stipendien der Vereinigung GARP.
Seit vergangenem Jahr ist die Freie Universität Bozen Teil des weltweiten Netzwerks an Partneruniversitäten der
Global Association of Risk Professionals (GARP)
, der laut eigenen Angaben weltweit führenden Vereinigung für Risikomanager. Mittels Bildung, Forschung und der Verbreitung von Best Practices sorgt die Non-Profit-Organisation für eine stetige Weiterentwicklung der Risikokultur in Unternehmen und an Finanzmärkten. Die Zertifizierung von Studiengängen wie zuletzt des
Masters für Accounting und Finanzwissenschaften
der unibz garantiert darüber hinaus eine den Markterfordernissen entsprechende Ausbildung künftiger Risikomanager an Universitäten in aller Welt.
Die Zusammenarbeit mit der Vereinigung für Risikomanager hat nun auch einen konkreten Nutzen für einen der Studenten des Masterstudiengangs gebracht:
Marek Arndt
, derzeit Austauschstudent im Rahmen des Double-Degree-Programms mit dem
Baruch College
in New York, hat für das Verfassen seiner Abschlussarbeit
eines von sechs weltweit vergebenen Stipendien
erhalten, die die Vereinigung für vielversprechende Abschlussarbeiten von Masterstudiengängen vergibt. Das mit
3000 Dollar dotierte Forschungsstipendium
kann von dem Studenten der unibz nun für eine Arbeit unter dem Titel "
The Behavior of Option-Implied Volatilities on the Taiwanese Stock Index Around Bumps in the Shanghai Stock Index"
genutzt werden. Darin will Marek Arndt mit Techniken der quantitativen Finanzwissenschaft auf Basis der Preisentwicklungen im Handel mit Derivaten an der Börse in Shanghai Informationen über mögliche zukünftige Entwicklungen an den asiatischen Finanzmärkten gewinnen. "Eine Themenstellung, die aufgrund ihrer Relevanz für die aktuellen Fragen und Bedürfnisse des Risikomanagements Unterstützung verdient", begründet die Global Association of Risk Professionals die Vergabe des begehrten Stipendiums an Arndt.
"Dieses Thema verspricht eine aufregende Reise in die Welt der Optionen zu werden, und zwar auf einen weitgehend jungen und unerforschten Derivate-Markt: Taiwan", freut sich der Student der unibz. Er will in seiner Abschlussarbeit das Konzept der Implied Volatility von mehreren Seiten und Einflussfaktoren untersuchen und so einen vielfältigen und anwendungsorientierten Forschungsbeitrag im Risikomanagement liefern. "Die Unterstützung des GARPs wird dabei eine große Hilfe sein", sagt Marek Arndt.
"Ich habe Marek Arndt immer als extrem motivierten Studenten erlebt, und bin sehr stolz, dass unter mehr als 80 akkreditierten Partneruniversitäten eines der sechs Stipendien an die unibz geht", sagt Prof.
Alex Weissensteiner,
der die Abschlussarbeit von Arndt betreut. Auch Studiengangsleiter
Massimiliano Bonacchi
sieht die Vergabe des Stipendiums als Qualitätsbestätigung des Masterstudiengangs und seiner Studierenden sowie Dozentinnen und Dozenten. "Das belegt auch die
Akkreditierung des Studiengangs
durch gleich mehrere prestigereiche internationale Vereinigungen im Bereich Accounting und Finanzwissenschaften wie GARP, aber auch dem Chartered Financial Analyst Institute (CFA), der Chartered Alternative Investment Analyst Association (CAIA) oder des Institute of Management Accounting (IMA)", so Prof. Bonacchi.
(su)