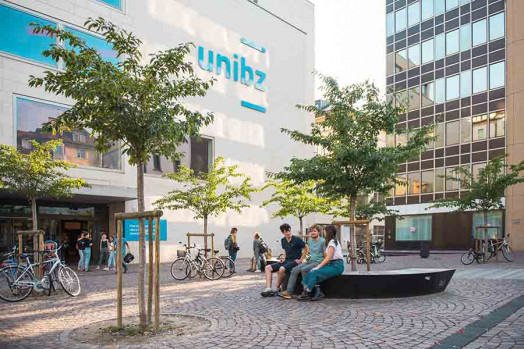 Booster vaccinations available at unibz
Booster vaccinations available at unibz
In December, booster vaccinations will be offered at the Bozen-Bolzano and Brixen-Bressanone campus: at the unibz in Bozen-Bolzano on Thursday, 2, 9 and 16 December, and at the unibz in Brixen-Bressanone on Wednesday, 1 and 15 December
Students, professors, administrative staff and all citizens can be vaccinated.
The aim of the Free University of Bozen-Bolzano is to keep the structure open and to hold classes in attendance. For this reason, booster vaccinations are now being used.
At the Bolzano location (test centre accessible via Darwinplatz), the Moderna vaccine will be vaccinated on Thursday, 2 December, and the Moderna and Johnson vaccines on Thursdays, 9 and 16 December 2021 from 9 am to 1 pm and from 2 to 4 pm respectively.
At the Brixen-Bressanone campus (Regensburger Allee 16 - Foyer), the vaccines Moderna, Pfizer and Johnson will be vaccinated on both dates Wednesday, 1 December and Wednesday, 15 December 2021 from 8 am to 6 pm throughout.
Registrations are not required at either location. The offer is valid for initial vaccinations as well as booster vaccinations.
Since the university wants to continue to ensure teaching in attendance, the digital preregistration system, which students use to register to attend lectures, will be reintroduced from Monday, 29 November. This helps to avoid overcrowded lecture halls.
(vic)