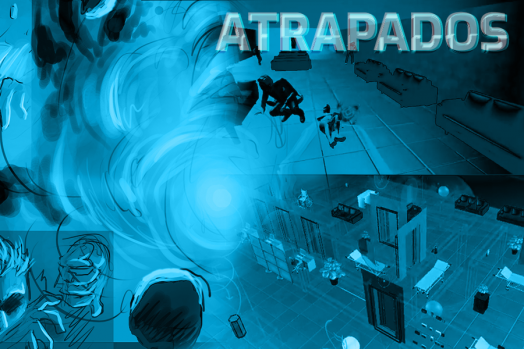 Il futuro dell'interazione uomo-macchina nella mostra al campus di Bolzano
Domenica 11 luglio sarà possibile visitare l'esposizione (DIS) ASSEMBLING FUTURES: Co-imagining interactions, co-organizzata dalle Facoltà di Scienze e Tecnologie informatiche e Design e Arti. Attraverso il linguaggio dell'arte, 11 prototipi e installazioni di autori di 9 Paesi diversi proporranno riflessioni sulle sfide future insite nella relazione tra umani e macchine.
La mostra (DIS) ASSEMBLING FUTURES: Co-imagining interactions – allestita nel corridoio al piano-terra del Campus di Bolzano – sarà accessibile alla cittadinanza nel pomeriggio di domenica 11 luglio dalle ore 15.30 alle 18.30. Co-organizzata dalla ricercatrice Maria Menendez-Blanco della Facoltà di Scienze e Tecnologie informatiche, assieme alle ricercatrici Secil Ugur Yavuz e Jennifer Liesbeth Schubert della Facoltà di Design e Arti, la mostra sarà visitabile anche in modalità virtuale. L'esposizione rappresenterà l'evento di apertura della conferenza internazionale biennale CHItaly 2021 (organizzata dalla prof.ssa Antonella De Angeli e dalle ricercatrici Rosella Gennari e Alessandra Melonio) l'evento del ramo italiano dell'associazione scientifica ACM SIGCHI specializzata nella ricerca sull'interazione uomo-macchina.
Le postazioni che costituiranno il percorso espositivo al piano terra del campus di Bolzano invitano a immaginare collettivamente i confini delle interazioni mediate dalla tecnologia attraverso opere artistiche, ludiche e speculative. Le istallazioni sono state realizzate da artisti altoatesini, italiani e stranieri che hanno sperimentato con la manifattura digitale, l'elettronica e la stampa in 3D per invitare alla riflessione sul rapporto di noi umani con le macchine. Tra le opere esposte, Dedo, dell'artista Ricardo O'Nascimento (School of Design and Creative Arts, Loughborough University, UK), ci mostra ad esempio, come potrebbe cambiare il nostro comportamento se i nostri vestiti fossero in grado di parlare e interagire con noi. L'istallazione intitolata Atrapados ci induce a pensare all'obsolescenza dei prodotti digitali per mezzo di una versione aggiornata di Atrapados, un videogioco del 2013, le cui meccaniche, dinamiche ed estetica del gioco sono state riconcettualizzate attraverso la realtà virtuale e aumentata.
Nella mostra ci sarà spazio anche per l'interattività. In A critical game for collective interactions around money, gli autori Pınar Aydın e Özge Subaşı (CoCreation and Wellbeing Lab, CSSH, Koc University, Instanbul, Turchia) inviteranno i visitatori a provare Survival of the Fittest?, un gioco da tavolo che permette ai giocatori di immaginare nuovi futuri di interazioni economiche collettive. Con IoTgo + Arts, ci sarà invece la possibilità di conoscere come, attraverso pratiche collaborative tra artisti e sviluppatori di tecnologia, i primi possano realizzare opere d'arte interattive. Gli stessi visitatori potranno quindi usare il toolkit del gioco IoTgo per tentare di realizzare autonomamente una loro personale opera d'arte interattiva. Infine, due esponenti della Facoltà di Design (prof. Nitzan Cohen, ricercatore Ignacio Merino) con l'istallazione Sustainable Smart Parasites accompagneranno i visitatori verso scenari futuri in cui le capacità umane sono estese da tecniche all'avanguardia come la raccolta di energia, l'elettronica zippabile e l'elettronica stampata.
L'accesso alla mostra, da piazza Università, è gratuito ma soggetto ad alcune limitazioni: il numero massimo di visitatori ammessi contemporaneamente è di 30 persone. È richiesta la registrazione al link: https://bit.ly/disassemblingfutures
zil/02.07.2021