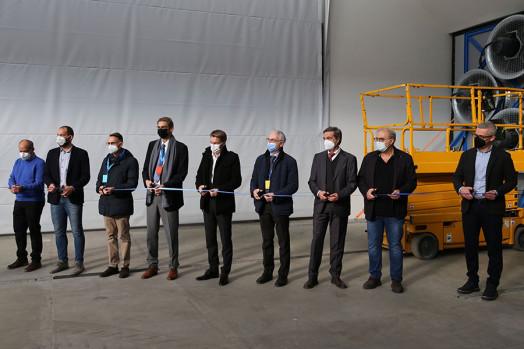 New laboratories - inauguration of B5 at NOI Techpark
At the NOI Techpark important laboratories for four research areas have been built on 4500 square meters.
Considering the issue of digitalization in the agroforestry sector, applying experimental research for companies on all phenomena involving fluids, testing new products in the "Windkanal" (wind channel) and exploiting biomass not only from forestry but also from the agri-food industry make these new laboratories attractive for several partners. There is an enormous added value for the university and for the territory as new technologies are being developed that are relevant for South Tyrol.
Watch the video