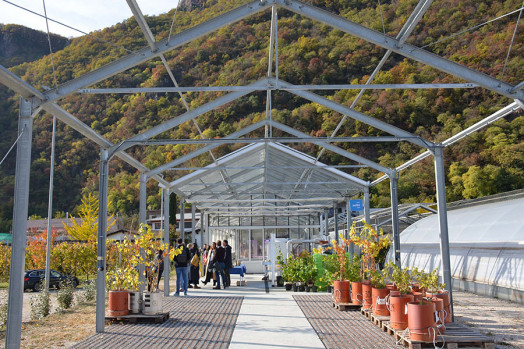 The new research glasshouse
The Faculty of Science and Technology unveiled its new research glasshouse next to the Laimburg Experimental Centre.
In addition to the various laboratories at unibz, it now offers the possibility to conduct phytopathological experiments under defined environmental conditions - such as temperature, light and humidity. The new 200 square metre glasshouse provides the ideal research teams with nine separate cells in which different experimental protocols can be established for the most important environmental and cultivation parameters (such as temperature, humidity, radiation intensity, photoperiod, irrigation and plant nutrition). Have a look as prof. Carlo Andreotti explains the new structure.
Watch the video