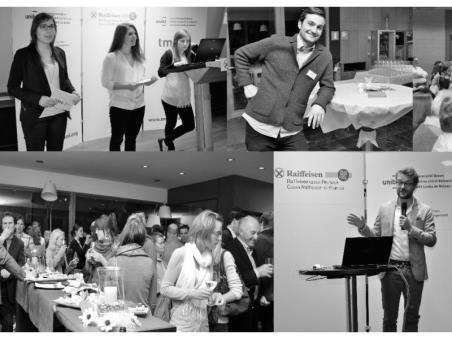 14 Jan 2019 20:00–22:00
TMC-Event: Wettbewerb um Skifahrer - Entwicklungen im Alpenraum und international
Skifahren ist nach wie vor die klassische Wintersportaktivität in den Alpen.
Date 14 Jan 2019 20:00 - 22:00
Location
Raiffeisen Forum Bruneck
More information [email protected]

Description
Doch der Wettbewerb nimmt weiter zu, sei es über neue Aktivitätsangebote auf und abseits der Pisten und Berge in den Alpen, oder auf Pisten und Bergen außerhalb des europäischen Alpenraums. Wie sich Unternehmen und Regionen im Alpenraum einerseits und in Asien andererseits positionieren, um in Zukunft im Wettbewerb um Wintersporttouristen wettbewerbsfähig zu sein, wird mit zwei Experten diskutiert.

Free entry.

The event will be in German.